I used to hate the Dalai Lama quote "not getting what we want is a sometimes a wonderful stroke of luck."
But as I look back on the pivotal moments that changed the course of my life, I have to agree that not getting what I wanted has indeed been wonderful and has changed the course of my life.
With the benefit of hindsight, I'm eternally grateful for certain moments in my life that went horribly wrong.
In 2007 I went to South America for the trip of a lifetime. Having watched the Cities of Gold cartoon as a kid, I always wanted to go to the home of the Incas, Peru.
I meticulously planned the trek to Machu Picchu and had been strengthening my knee to make sure it could handle the trek. I also had my altitude sickness tablets and arrived a week early in Cuzco to acclimatise to the low oxygen at 3000m above sea level.
But things didn't go to plan…
Before we arrived in Peru, we had spent a month in Argentina. It was amazing but I got a chest infection/bronchitis. As soon as I got off the plane in Cuzco, I had trouble breathing due to the low oxygen and my congested lungs. I spent the first few days in bed on oxygen trying to acclimatise.
I was careful about what I ate and drank but on the morning of the five-day trek to Machu Picchu, I woke up with food poisoning.
With a combination of bronchitis, altitude sickness and Salmonella poisoning I had to go to a hospital.
They pumped me with fluids and antibiotics and I spent a week in bed. I lost about 7kgs.
Disappointed I didn't get to go on the trek, there was still an opportunity to catch the train to Machu Picchu which would involve an overnight stay and a short trek.
I thought I'd be well enough for that but had to cancel that trip too.
I spent months on antibiotics after that trip.
And it ruined my stomach lining.
When I returned to Australia four months later I was plagued with health problems. Nausea, headaches, fatigue, digestive problems became my status quo. . Over the next few years, I had a permanent headache and digestive issues.
And it would be easy to look back in anger but with hindsight, I can see this was a turning point in my life.
You see all these health issues pushed me into a regular yoga practice, made me quit my successful career and ultimately resulted in my becoming a yoga teacher and opening the studio. And while it was so disappointing at the time to miss out on seeing Machu Picchu, that experience lead to where I am now.
And my journey to quitting my job and opening the yoga studio was also about me not getting what I wanted.
When I finished my yoga training, I started teaching friends after work in a park in the city. It worked well except for the weather, insects and the perverts who used to watch.
So I asked my workplace if I could use a meeting room after work to teach my colleagues.. Again this worked for a while until organisational bureaucracy insisted I needed to have a Fire Warden and Health and Safety officer on site during the classes.
So I approached the Organisational Wellbeing unit about developing a corporate program of yoga and meditation for all staff during lunch breaks. Again I was thwarted with more bureaucracy around WorkCover and procurement processes even though I was doing it for free.
I  kept getting knocked back whenever I tried to go forward.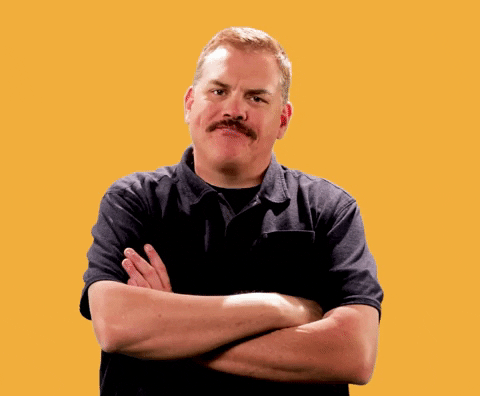 I remember speaking to my yoga teacher about how disappointed I was that I couldn't make my corporate yoga dream work. She told me it obviously wasn't meant to be. And even though it annoyed the crap out of me (couldn't those wombats realise how beneficial yoga /meditation for their staff would be?), I had to let it go.
Eventually I found a cool hall to hire in Norman Park and began running classes for my friends. What started with 3-4 people exploded into a full house once I put a sign out the front advertising yoga classes.
The classes were full and people were happy to pay me to roll out their mat in front of the toilet! I had to offer more classes but the venue didn't have any availability. So I found another local hall and was teaching yoga 5 nights a week. It was great and I seemingly had what I wanted for the best part of a year.
But then I was notified that the hall was to be sold. I was devastated and looked everywhere for another venue but couldn't find anything close by.
I was about to lose everything I had created until I had a wonderful stroke of luck.
I came across an old cinema on realestate.com and was intrigued! I knew the building, it used to be an arthouse cinema when I lived in that street (it was other cinemas too over the decades).
I made an appointment to inspect the place, it was beautiful and I knew I had to have it. But a long term lease for several thousand dollars each month was very different from paying $20/hr to rent a hall.
I wasn't sure I could afford it or make it work. Opening a studio wasn't my plan and was a huge financial commitment. I asked the universe for a sign and I received two!
Firstly, my singing bowl which refused to sing for a year started to sing.
Secondly, in my next yoga class, I made so much money that I couldn't fit all the cash in my purse.
So I signed the lease, quit my job and opened the studio in the space of 2 weeks.
That was 6 years ago. And I'm so grateful that some of those yogis from Norman Park still attend the studio all these years later (Joe, Julie, Julie, Elisha, Jenny, Kellie and anyone else I may have forgotten).
One of the tenets or moral guidelines of yoga is non-attachment or Aparigraha. It's our attachment to outcomes and results that is the cause of our suffering. In the Bhagavad Gita,  Krishna states: 'Let your concern be with action alone, and never with the fruits of action. Do not let the results of action be your motive, and do not be attached to inaction'. 
Often in life, we can get so caught up in the results that we lose sight of why we are doing something in the first place.  For me, learning to let go and not attach to the outcomes has been a valuable lesson about myself, business and life.
Now I can see that I was attached to things that weren't meant to be which caused me endless frustration and disappointment, but ultimately it was indeed a wonderful stroke of luck.
Is it time you got back on the mat? Get unlimited yoga for $30 week, no contract, cancel anytime.